Upcoming Events & Gatherings
August 5, September 9, October 7, November 4
The first Thursday of the month we have our young adult gathering. This is a time for our young adults to come together for a time of worship, teaching and community!
7:00pm in the student building
Aug 26th
Join us for a night of conversation, worship, and prayer around an intersection of the Gospel and culture.
Click the link to register. Limited space is available for this night.
7:00-8:30pm
August 17 - November 9
We were created for connection, yet relationships can be challenging. Young Adult Women, come explore what God has to say about building healthy relationships. Contact Leah Sievers to sign up.
Tuesdays, 6:00pm-8:00pm
September 24
Sometimes it's good to be reminded we're not the only one. Join us for a night of honest conversation around the reality of life and marriage.
Calling Young Adults into life with God and each other.
To be a people that Live in Honesty with Hope
In Community with Calling.


If you are new to Fellowship or have been around for a while but feel disconnected and would like to connect with others and learn more about the Young Adult ministry then attend one of our new person connect gatherings. Register below!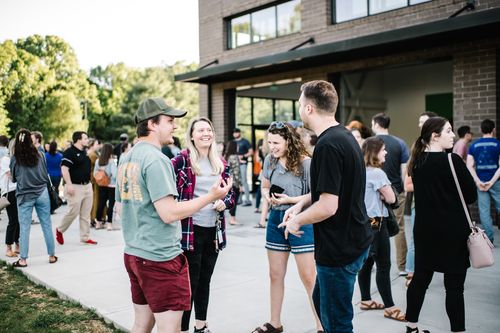 The first Thursday of the month we have our young adult gathering. This is a time for our young adults to come together for a time of worship, teaching and community!
7pm in the student building.
Aug 5th, Sept 9th,
Oct 7th, Nov 4th
We believe that the gospel invites us into life with God and each other. Joining a young adult group is a great next step into exactly that.
Life with God and each other.
Our heart is be a ministry that does not exist for ourselves, but for the sake of others and to that end we partner with local & global organizations to serve those in need. Email Lara Davis for more information!
Follow us on Social Media and listen to our Podcast.
The Young Adult podcast provides updates on the YA ministry, interviews with young adults, messages from gatherings, and Q&A episodes with the YA Team.